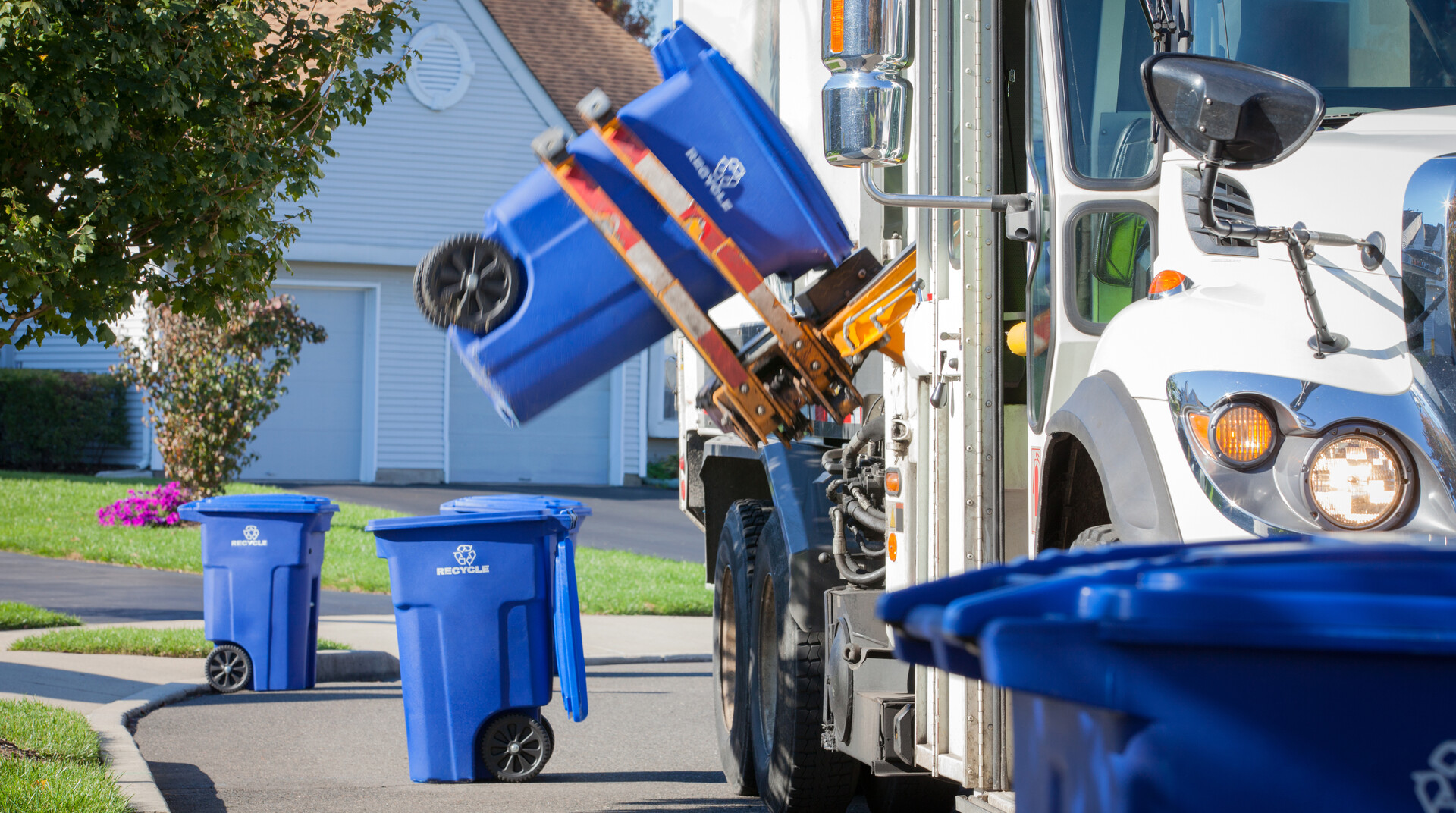 Four Keys to Circular Recycling: An Aluminum Container Design Guide
The Aluminum Association's Aluminum Container Design Guide lays out how beverage companies and container designers can best design aluminum packaging for recycling by minimizing the use of plastic and other potential contaminants.
Smart Design for Recycling
Image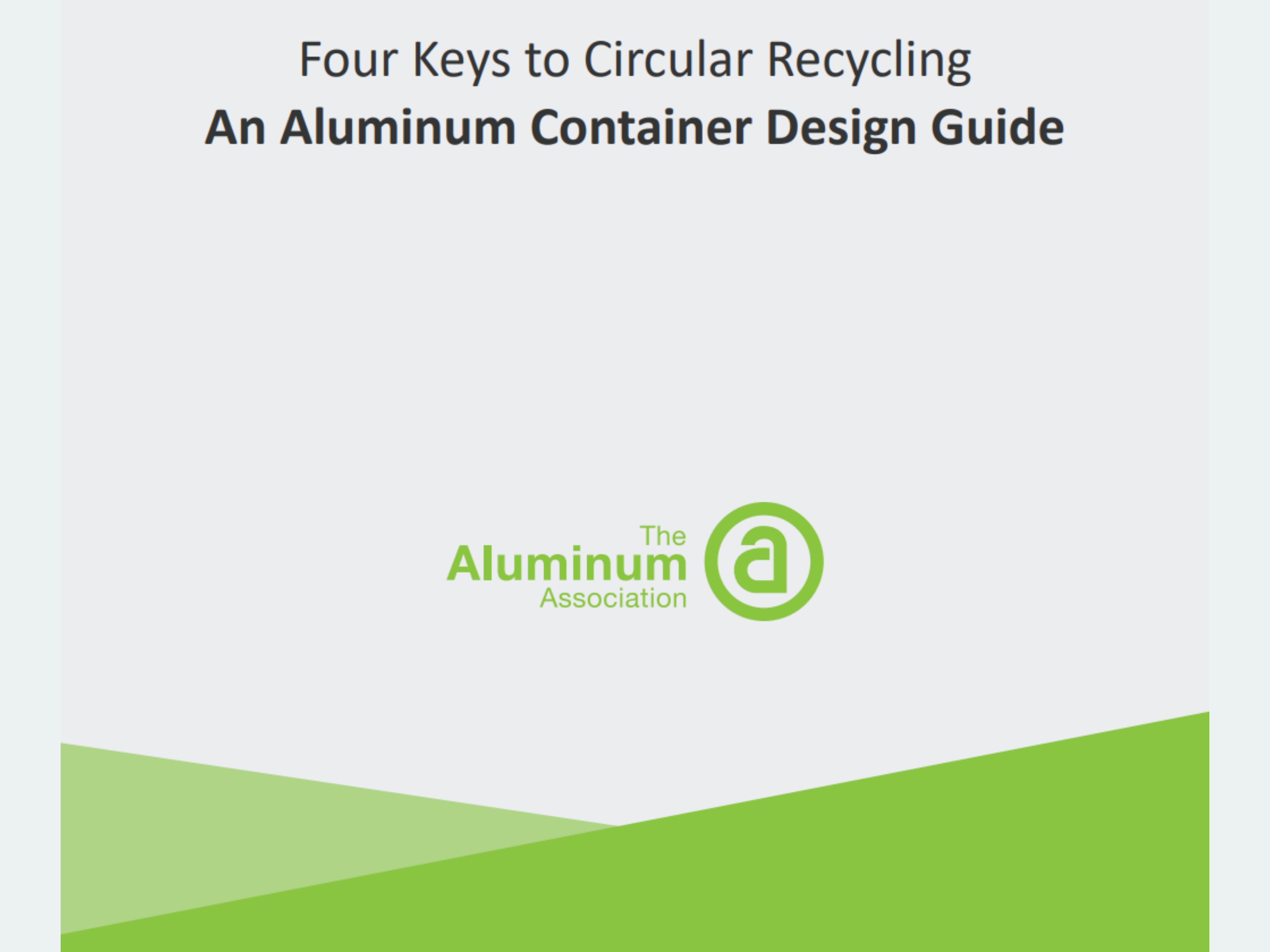 Smart design of aluminum containers begins with an understanding of how contamination – particularly plastic contamination – in the aluminum recycling stream can negatively impact recycling operations and even create operational and safety issues. With more and more products being packaged in aluminum in recent years, the industry has noted a sharp increase in elements including plastic labels and tops, shrink sleeves, adhesives and other non-aluminum components in what have traditionally been single-material aluminum containers. These contaminants are increasingly ending up in the aluminum beverage can recycling stream — diluting value in the system, causing operational and compliance problems for recyclers and creating safety issues for workers.
While the aluminum industry recognizes that container design is a dynamic and ever-evolving field, it is important for companies to understand how design choices can impact the recycling of aluminum containers at the end of life. Aluminum container recycling is critical to both the economics and the environmental impact of the product.
Our "Four Keys to Circular Recycling: An Aluminum Container Design Guide" is designed to highlight issues and recommend best practices in aluminum container design to maximize the economic and environmental benefits of aluminum containers through efficient recycling.
Four Keys to Circular Recycling
Image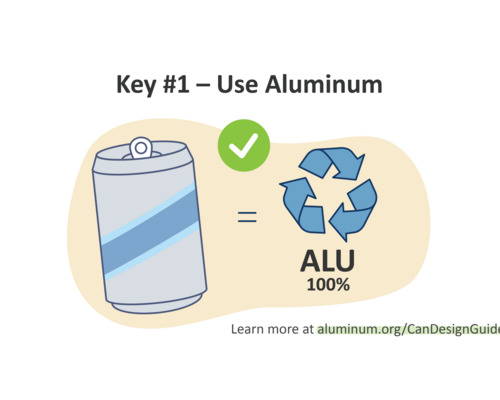 Use Aluminum
To maintain and increase the efficiency and economics of recycling, aluminum container designs should maximize the percentage of aluminum and minimize the use of non-aluminum materials.
Image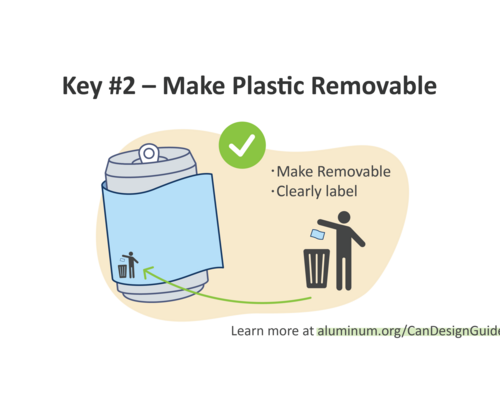 Make Plastic Removable
To the extent that designers use non-aluminum material in their designs, this material should be easily removable and labeled to encourage separation.
Image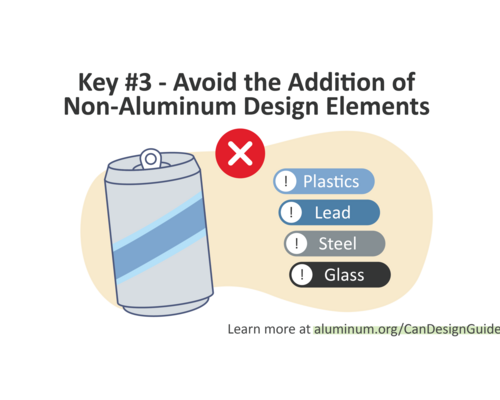 Avoid the Addition of Non-Aluminum Design Elements Whenever Possible
Minimize the use of foreign materials in aluminum container design. PVC and chlorine-based plastics, which can create operational, safety and environmental hazards at aluminum recycling facilities, should not be used.
Image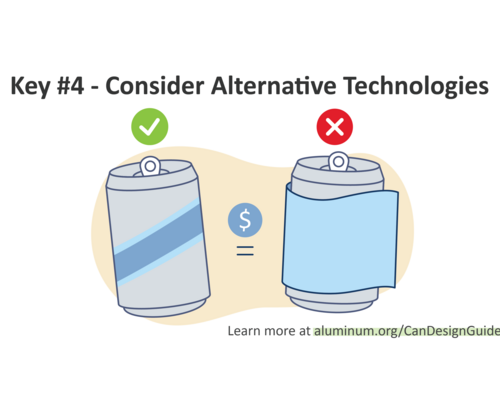 Consider Alternative Technologies
Explore design alternatives to avoid adding non-aluminum material to aluminum containers.
A Trip Through the Materials Recovery Facility
Image
Image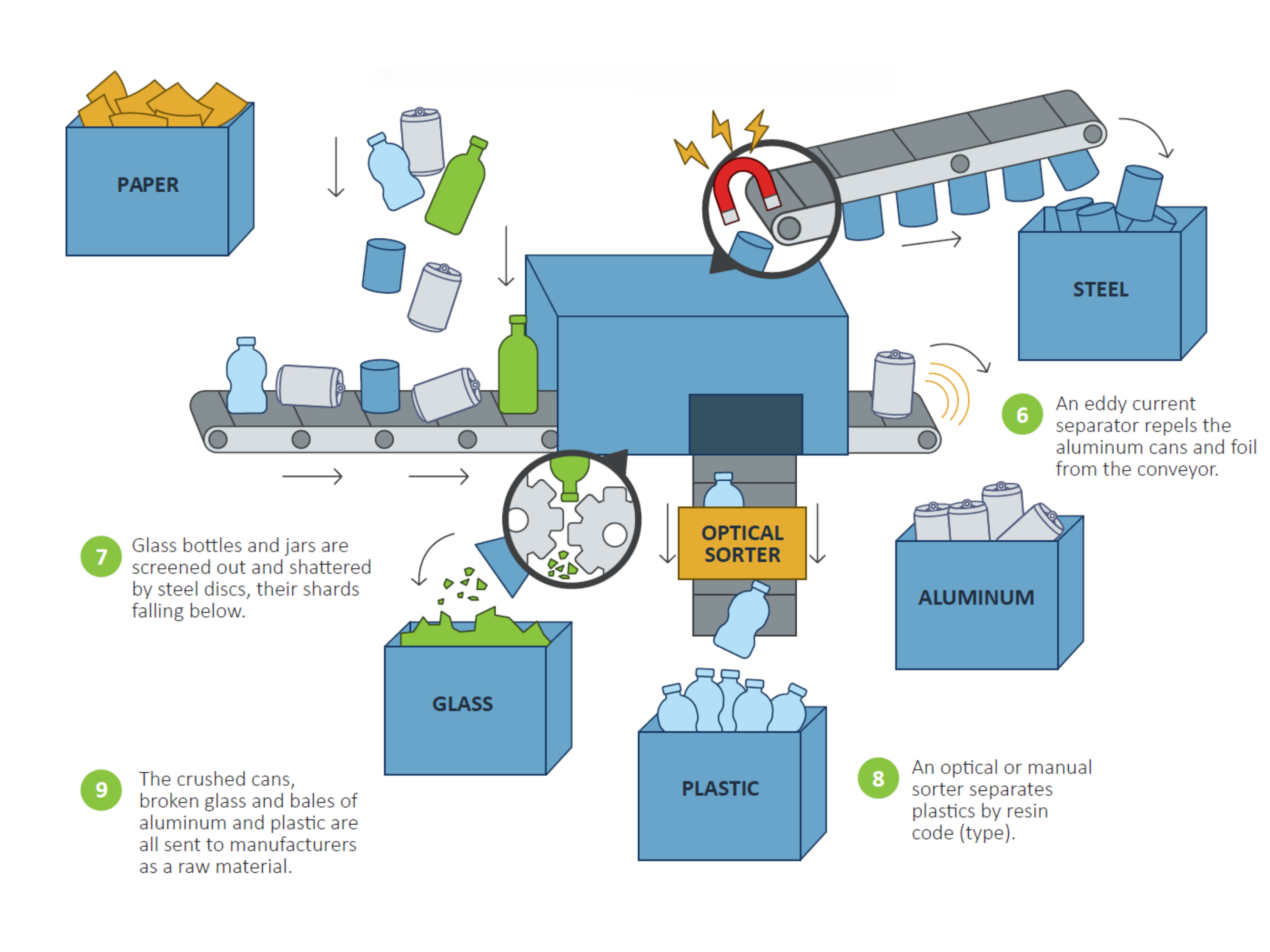 Aluminum Beverage Can Recycling Flow
Image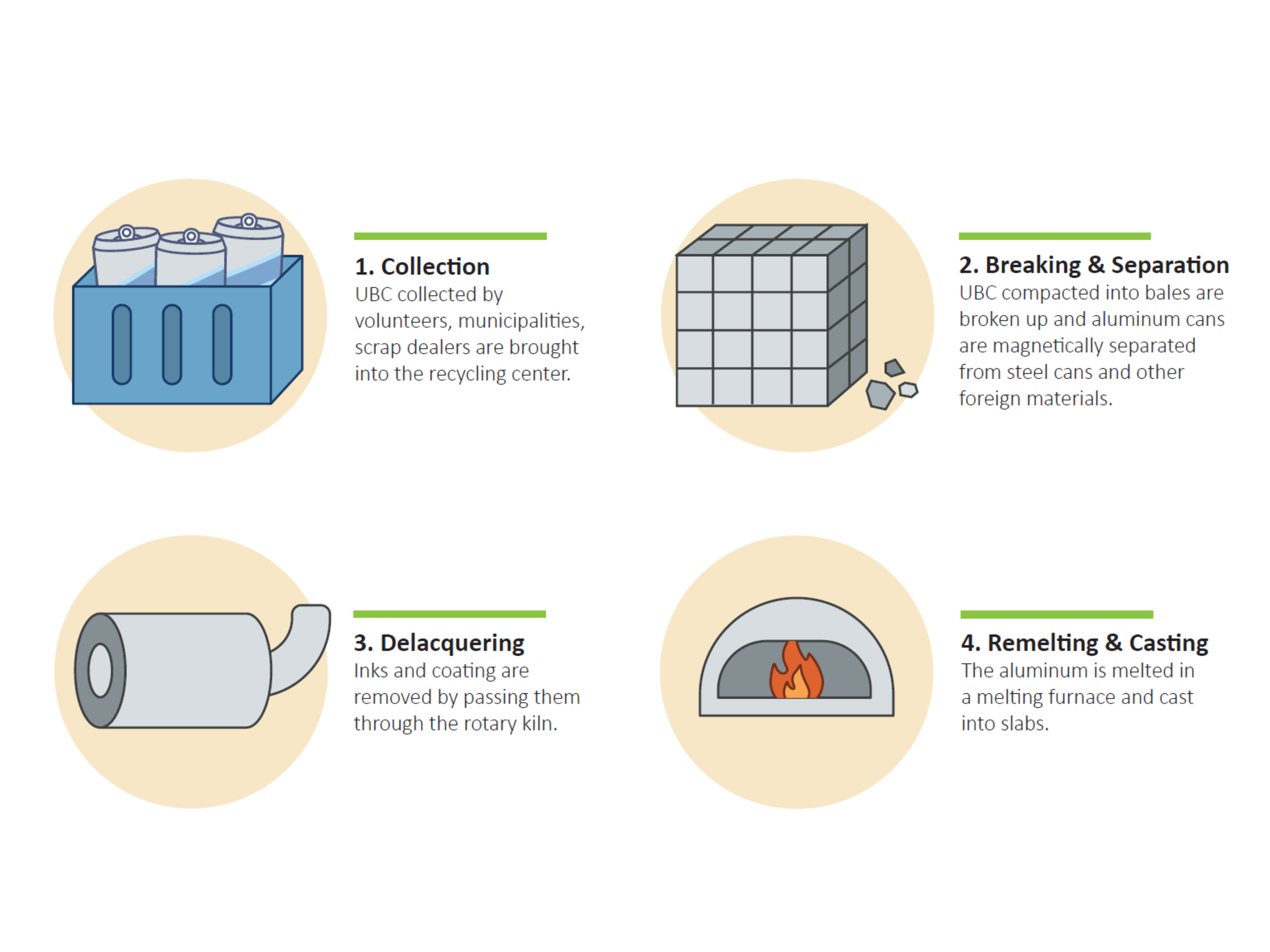 Image