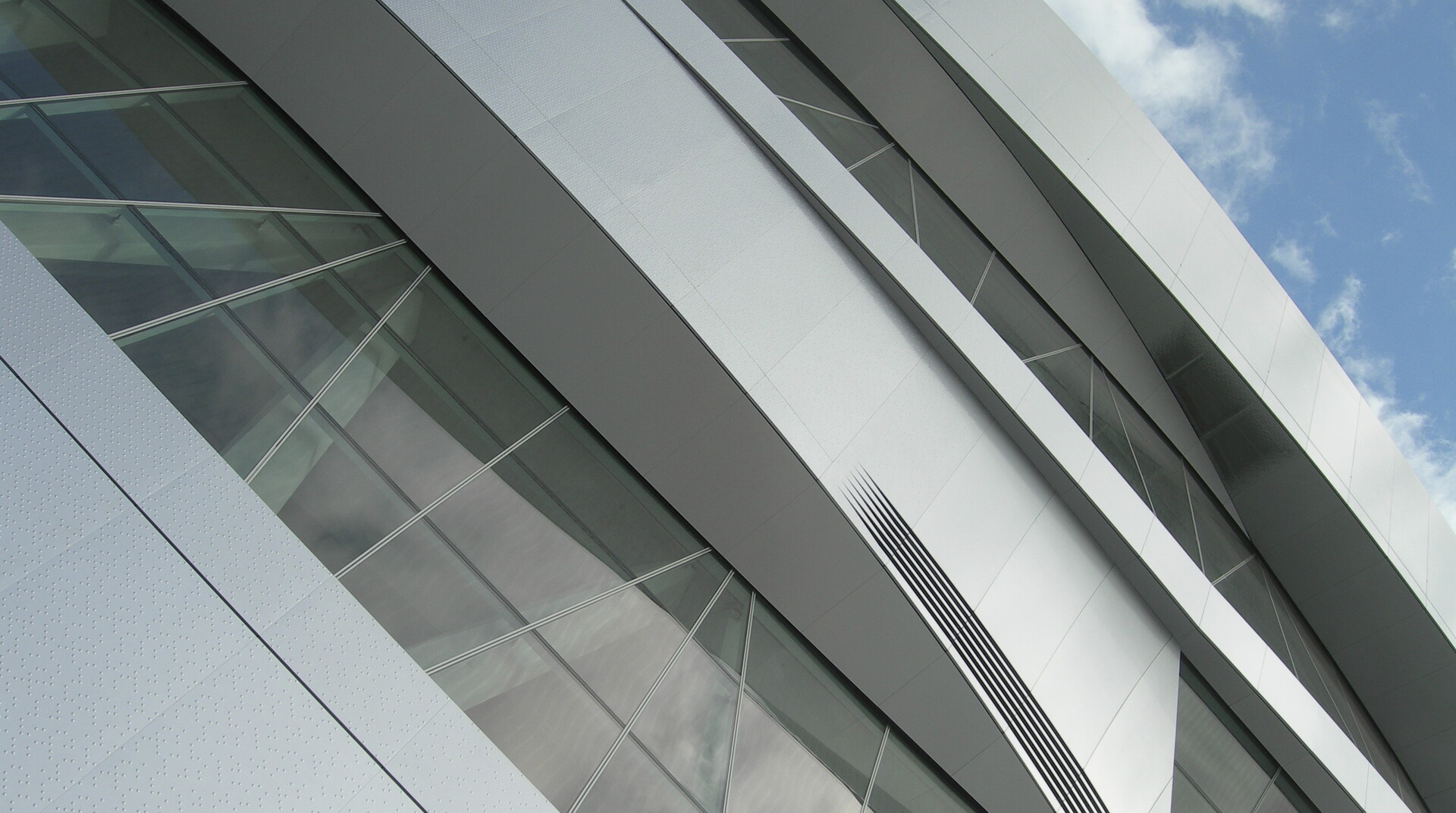 As people and industries around the world look for a sustainable future, aluminum is uniquely positioned as the material of choice.
Aluminum Makes Good Products Great and Great Products Even Better
Image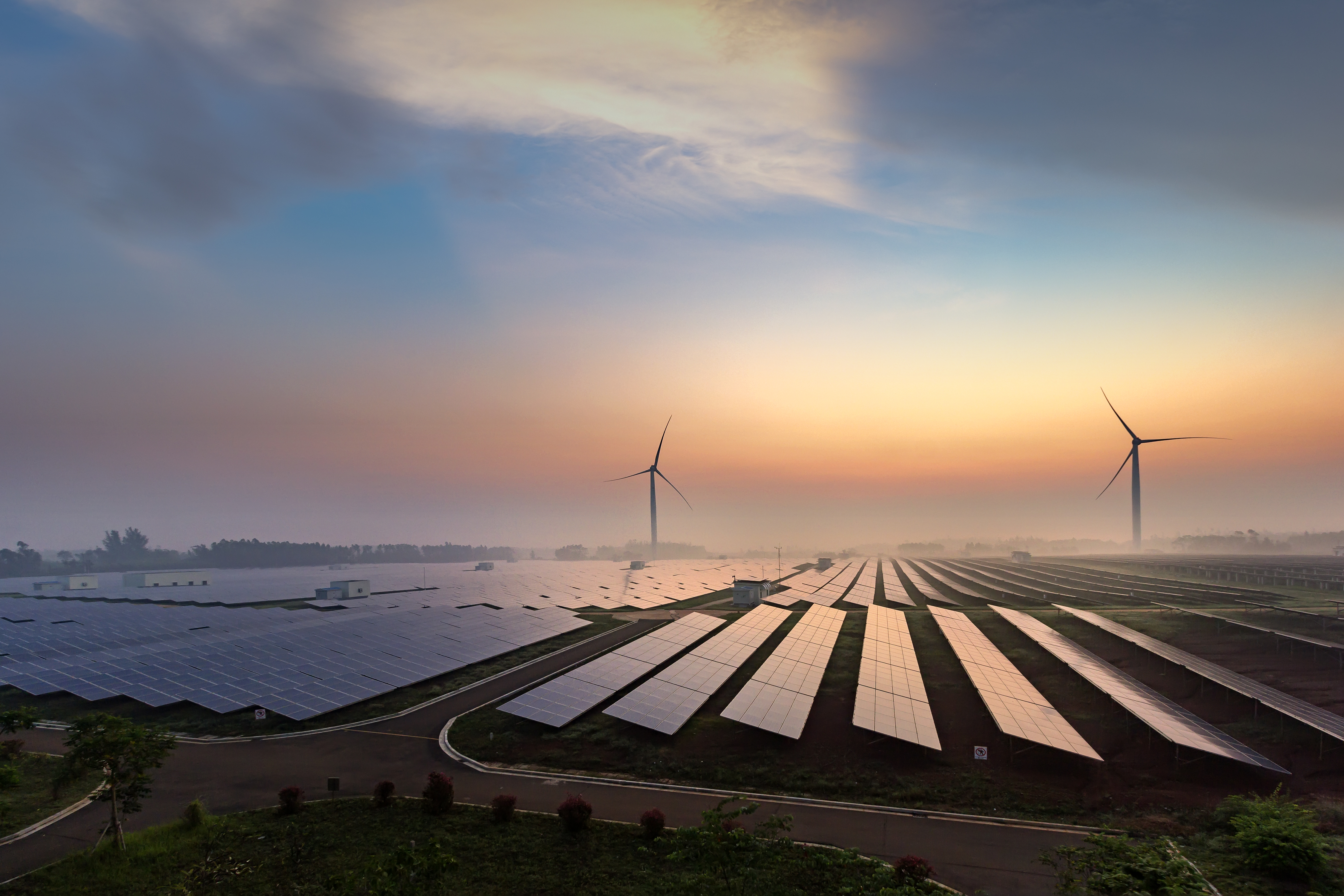 From supporting increased fuel economy in vehicles and cooling efficiencies in buildings, to creating "green" buildings and the perfect beverage container—aluminum is providing business-smart and environmentally friendly solutions.
Aluminum's low weight, durability and recyclability makes it a significant part of the global energy solution. 
The aluminum-intensive Ford F-150 is 700 pounds lighter than previous models, which will increase fuel efficiency for the bestselling vehicle in North America.  
Aluminum from an old building can be recycled and reused for another 75+ years of service life, with no loss of functionality.
Highly recycled and lightweight, aluminum packaging reduces shipping costs and carbon emissions for beverage makers. 
The aluminum industry is working constantly to reduce its carbon impact. In fact, over the past 30 years, the North American aluminum industry has cut its carbon footprint by more than half.
Companies that choose aluminum are reaping the benefits and so is the environment.
Aluminum is infinitely recyclable at the end of life but it's during its use phase that the material really shines. Lightweight, durable and corrosion-resistant aluminum helps innovators do more with less environmental impact.
49%
Emissions reduction potential to transport and cool aluminum beverage cans vs. glass bottles.
75+ years
Potential service life of aluminum building & construction materials.
20%
Total life cycle energy reduction of aluminum-intensive vehicles according to Oak Ridge National Laboratory study.
The Green Metal for Smart Vehicle Design
Aluminum is the perfect material for creating the vehicles of the future. It is the fastest, most environmentally friendly and cost-effective way to cut total carbon emissions, without sacrificing size or strength.
As the auto industry readies for a wave of electrified powertrains and battery electric vehicle platforms, aluminum is the preferred choice of many automakers thanks to its ability to reduce vehicle weight—extending vehicle range and countering heavy components like EV batteries.
In a 2023 survey of North American automakers and suppliers, Ducker Carlisle concluded that aluminum use in electric vehicles will continue to grow, fueled by demand for more sustainable transportation, over the next decade. 
As electric vehicles continue to enter the mass market, aluminum castings and extrusions are poised for growth with castings remaining the largest product form for aluminum components. Extrusions are also poised for significant growth, gaining 58 PPV from 2022 to 2030.
Image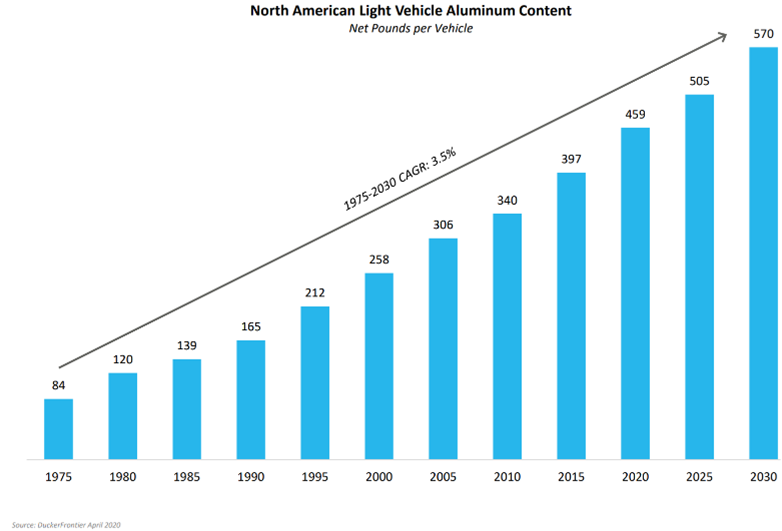 Infinitely Recyclable Packaging
Image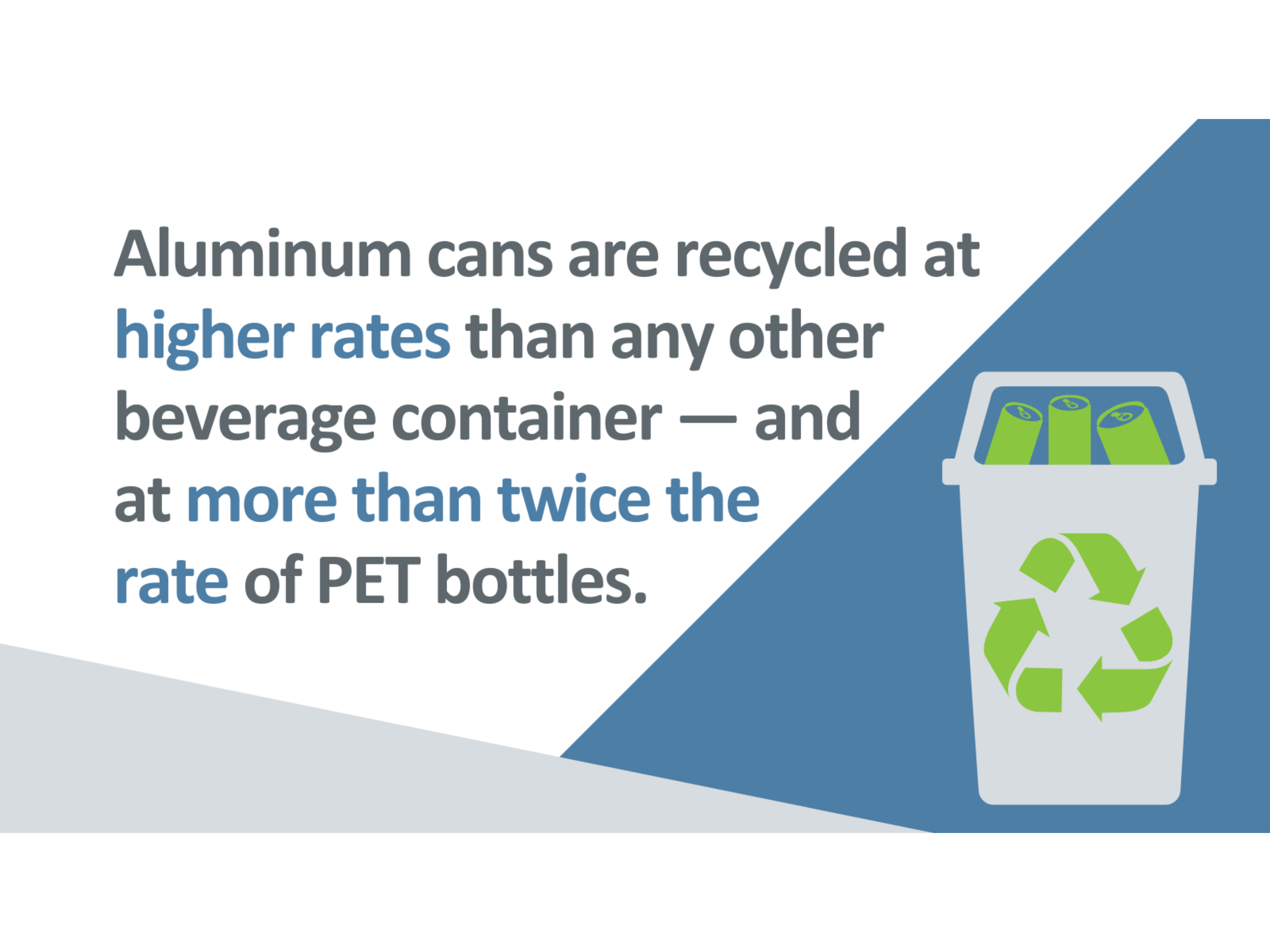 Aluminum cans are the most sustainable beverage package on virtually every measure. Aluminum cans have a higher recycling rate and more recycled content than competing package types. They are lightweight, stackable and strong, allowing brands to package and transport more beverages using less material. And aluminum cans are far more valuable than glass or plastic, helping make municipal recycling programs financially viable and effectively subsidizing the recycling of less valuable materials in the bin.
Most of all, aluminum cans are most often recycled over and over again in a truly circular, closed loop recycling process. When recycled, glass and plastic are often turned into a into a different product that is not recyclable or is unlikely to be recycled again. For example, a PET bottle might end up as carpet fiber or a t-shirt. Aluminum cans, meanwhile, can be recycled infinitely to make new cans. 
The Most Sustainable Construction Material
Aluminum is one of the most energy efficient and sustainable construction materials. 
Compared to steel, aluminum structures can weigh substantially less while providing comparable strength. And building with aluminum materials helps building projects qualify for green building status under the Leadership in Energy and Environmental Design (LEED) standards by providing insulation, allowing daylight and fresh air, and reflecting up to 95% of the solar energy that strikes them, which dramatically improves energy efficiency.
Also, because aluminum is naturally corrosion resistant, you can take material from a building that's been up for 75 years, melt it into extrusion ingot, and it's ready to be used again with no loss of properties.
 
In 1994, The Empire State Building made the switch - replacing 5,460 windows with aluminum frames, which, unlike the original steel frames, do not deteriorate and allow for frosting, water and air leakage.
Image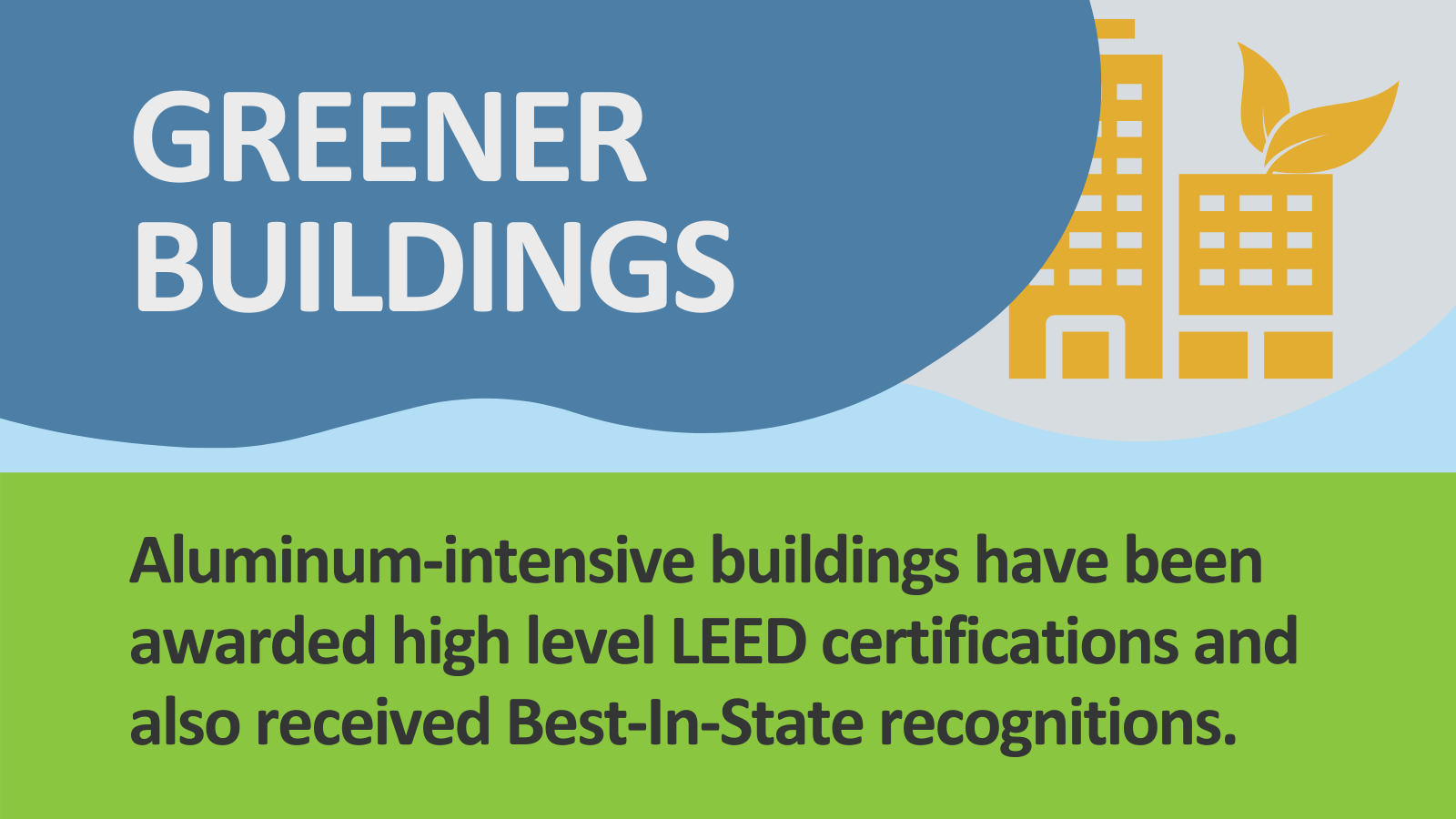 Reducing Aluminum's Carbon Impact
Image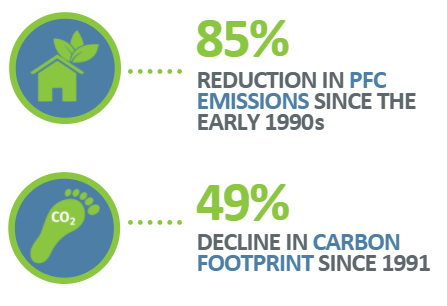 Aluminum production is more sustainable today than ever before.  Since the early 1990s, the industry has achieved significant decreases in PFC emissions, energy consumption and overall carbon footprint. Overall, the carbon footprint of primary aluminum production has declined by 49% while the footprint of recycled aluminum production has dropped by 60% since the 1990s. 
Much of this improvement is thanks to voluntary efforts by our industry and technology improvements, including the expanded use of hydroelectric power sources for aluminum production, which has risen from 63% in 1995 to 75% today. 
And innovative technologies like carbon anode smelting promise to make future primary aluminum production even more sustainable — with zero direct greenhouse gas emissions.