The Aluminum Association's Transportation Group (ATG) communicates the benefits of aluminum in the automotive market, through research, programs and outreach activities. Check out the Drive Aluminum page to learn more about the innovative ways aluminum is used in transportation applications.
55 years
Over five decades of uninterrupted aluminum growth in the automotive industry.
556 PPV
Aluminum is expected to grow to content levels of 556 pounds per vehicle (PPV) by 2030.
95%
The automotive aluminum recycling rate tops 95%.

Consumers increasingly demand more. More efficiency, more technology, more safety, and the auto industry is putting innovation to action in response. In line with new fuel economy regulations and clean energy initiatives, aluminum delivers with new product grades, processes and research and development for a greener future. 
Image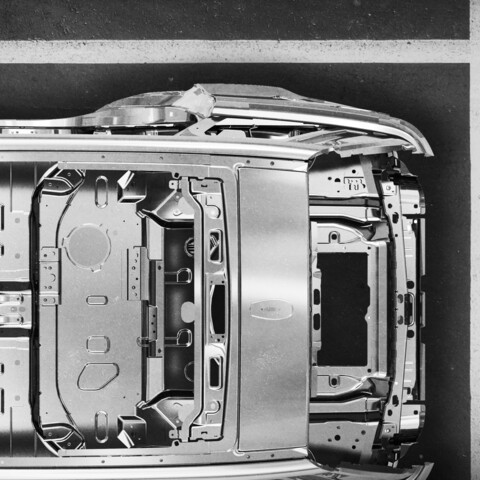 By 2030, aluminum content in North American light duty vehicles will celebrate 55 years of uninterrupted demand growth.
Image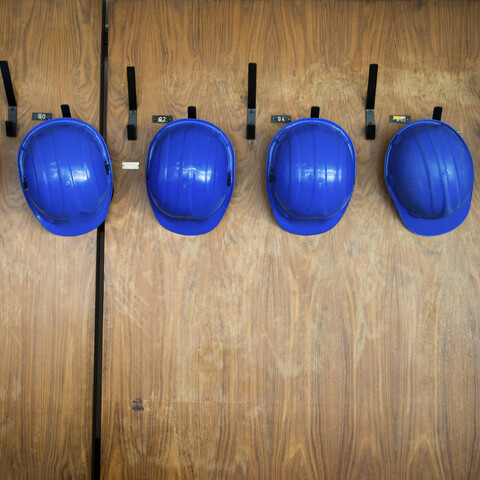 Over the past decade, the aluminum industry has invested more than $9 billion in U.S. manufacturing to support growing demand for the metal.
Image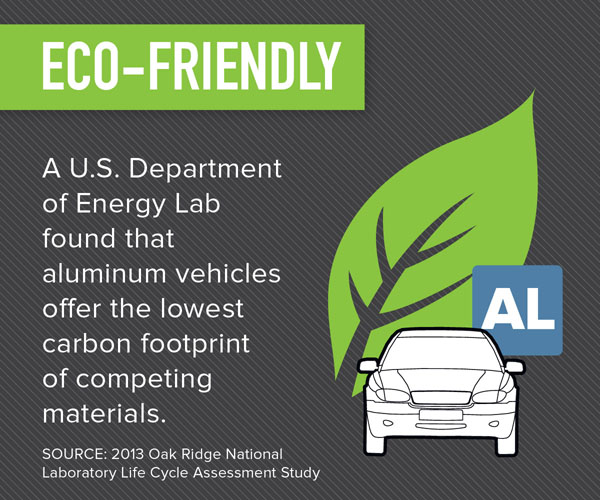 Aluminum Generates Lowest Total Carbon Footprint.
More than 95% of automotive aluminum scrap—over one and a half-million tons per year—is recovered and recycled. To place this in perspective: Recycling one ton of aluminum saves the energy equivalent of 21 barrels of oil. The environmental wins continue: A peer-reviewed study by the Department of Energy's Oak Ridge National Laboratory found an aluminum-intensive vehicle can achieve up to a 20% reduction in total life cycle energy consumption and up to a 17% reduction in CO2 emissions.